PPE and other HF Safety Supplies
For your convenience, Calgonate supplies the items listed here to restock or enhance your HF First Aid or HF Spill kits, and general workplace Personal Protection Equipment.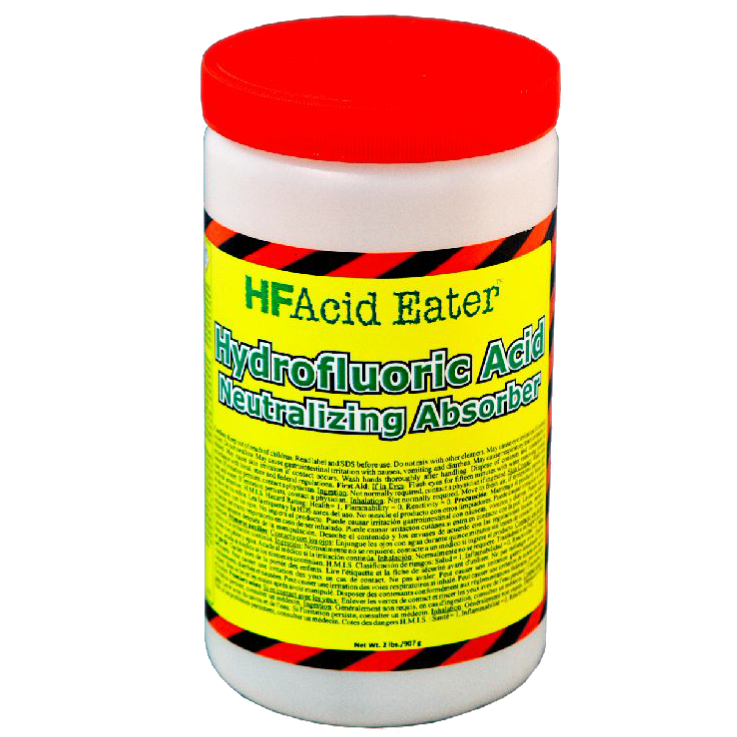 HF Acid Eater Neutralizing Absorber, 1.5 lb Shaker Bottle, Pellets
Hydrofluoric Acid Neutralizing Absorber for spill control / clean-up. Contains, absorbs, and neutralizes hazardous hydrofluoric acid. Eliminates the fluoride polymer. Pellet formula absorbs more, requires less clean-up than other adsorbents, and does not create "dust clouds." Safe, fast-acting, easy to use. Non-hazardous, non-corrosive, biodegradable.
Each bottle neutralizes approximately 1 liter of HF (50%).
[SDS]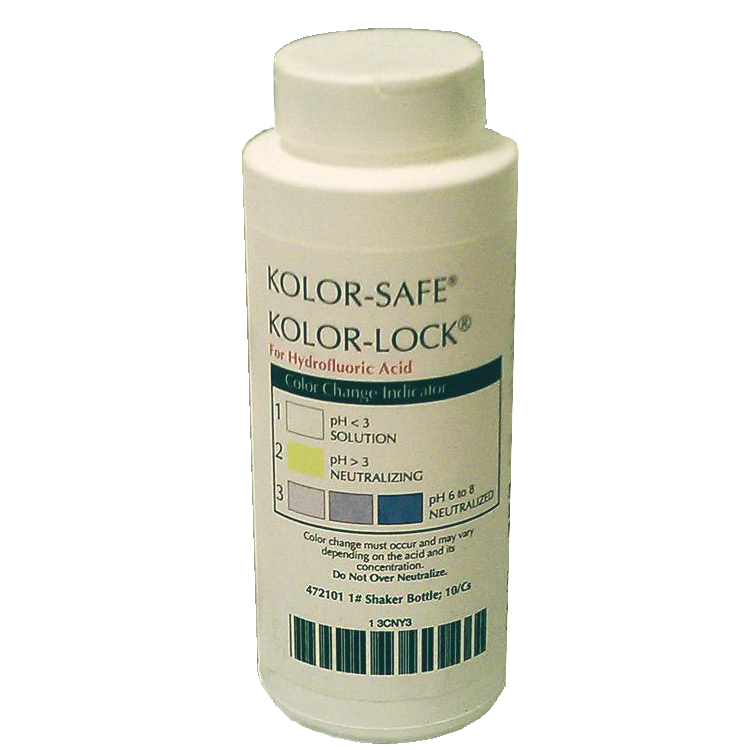 KOLOR-SAFE® HF Neutralizer, 1 lb Shaker Bottle, Powder
KOLOR-SAFE® super-absorbent polymers solidify the spill as it neutralizes. KOLOR-SAFE® takes the guesswork out of knowing when an acid is neutralized through its 3-color change indicator process.
[SDS]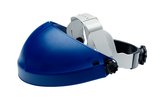 Headgear for Faceshield
Ratchet headgear for use with any 3M™ Faceshield. High-strength thermoplastic crown provides impact resistance and face protection. Adjustable ratchet suspension with five position crown strap.
Meets the requirements of ANSI Z87.1-2003.
[3M H8A, 82501-000000]
Faceshield
Standard size, molded Propionate faceshield helps provide splash resistance and face protection. Faceshield mounts quickly to any 3M™ Headgear without tools, snaps or cams. Faceshield mounts inside headgear crown for added splash protection.
Meets the requirements of ANSI Z87.1-2003.
[3M W96, 82700-000000]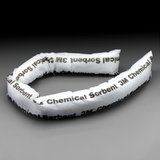 Chemical Sorbent Mini-Boom
Chemical sorbent mini-booms are typically used to encircle spills and to contain leaks. A 3 inch diameter scrim on the outside of the boom identifies the application.
Available in 3 lengths: 4 feet, 8 feet, 12 feet.
[3M P-200, P-208, P-212]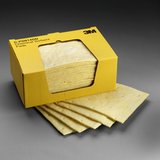 Chemical Sorbent Pads, Box of 25
Chemical sorbent pad has a low-profile design and can be easily placed in tight areas. Ideal for small spill management and wiping down contaminated areas. Conveniently sized pads allow the user to quickly spread sorbent on and in the path of a spill. For use on most aggressive (hazardous) and non-aggressive liquids.
Pad Size: 9.25 inches by 14.5 inches
[3M C-PD914DD]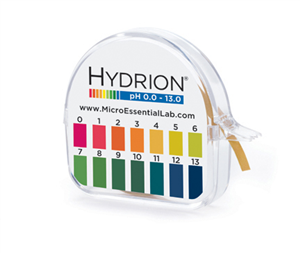 pH Test Paper
A direct reading pH paper with the widest range available in a single paper. A simple, single color match for all pH values. Distinct and easily matched color separations. Accurate, reproducible readings with an immediate response.
1 Roll, provides approximately 100 tests.